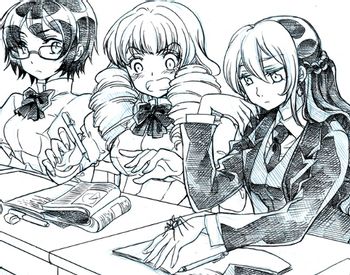 "...Can I get a second chance?"
Mean Time to Breakdown
is a Katawa Shoujo Divergence Fic with a simple premise: What if Iwanako was the one with arrhythmia? After suffering a heart attack from a botched confession, Iwanako Daidouji is forced to come to terms with her new limitations, surroundings, and life expectancy... and hopefully find some friends in her new school, Yamaku Academy.
Mean Time to Breakdown takes a darker and (perhaps) more realistic look at the mindset of a recently-added member of Yamaku society, making this fic ideal for people who thought Hisao's personal issues were underplayed. Several Original Characters are introduced to populate Katawa Shoujo's sparse roster without overshadowing the original cast, and many of the events of Act One play out in surprising and unexpected ways.
---
Tropes associated with Mean Time to Breakdown: