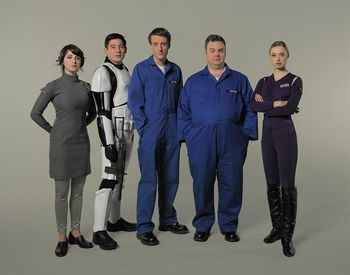 Space Janitors is a science fiction comedy show hosted on The Escapist, which updates every friday. Find it here
.The show follows several people involved as janitors and other low-grade employees at a very large space-ship/station belong to The Empire. There is also a series of shorts called "Space Janitors: Deck Crew." It is, obviously enough, based on Star Wars.
Now also available on Geek & Sundry and YouTube.
---
Space Janitors provides examples of:
---