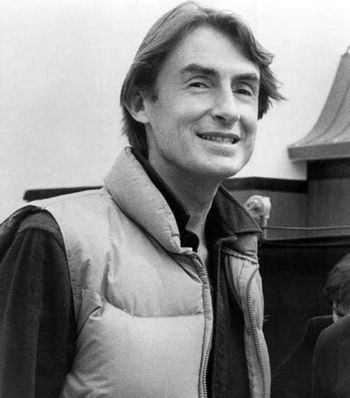 Joel T. Schumacher (August 29, 1939 – June 22, 2020) was a prolific American filmmaker of Swedish descent.
Starting his career as a costume designer and a screenwriter, he got his big break in the 1980s with the teen films St. Elmo's Fire and The Lost Boys, the success of which allowed him to direct two adaptations of John Grisham novels, The Client and A Time to Kill. Other well-known titles of his include 8mm, The Phantom of the Opera and Phone Booth. He also directed chapters 5 and 6 in the hit Netflix series House of Cards.
To put it simply, Schumacher made many films that are not Batman & Robin, a fact which is often conveniently overlooked. He was also a very nice guy.
He directed two music videos for songs off of the soundtracks to his Batman movies: "Kiss from a Rose" by Seal and "The End Is the Beginning Is the End" by The Smashing Pumpkins.
---
Filmography:
---