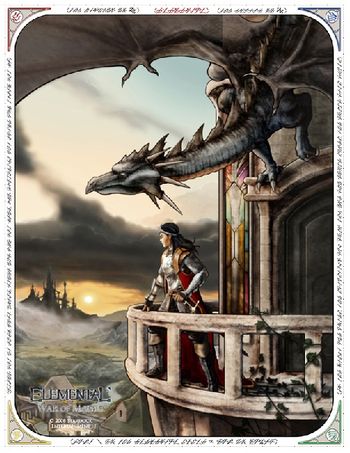 Elemental - War of Magic
is a fantasy 4X game released in August 2010. The game is set in the planet of Elemental, a world ravaged by a catastrophic war against the Titans, beings of great and powerful magic.
The player is a "Sovereign", an immortal ruler capable of reviving the land and great feats of magic. Depending on racial choice (between the Fallen and the Humans), the player either turns the land into lush green plains or volcanic hell zones.
The game was almost unplayable right after release but a large number of patches have been cleaning up some of the problems.
In 2012, it received a sequel, known as Fallen Enchantress. A stand-alone expansion/updated rerelease called Fallen Enchantress: Legendary Heroes was released in 2013.
---
This video game provides examples of:
After the End: Technically the game is this. You start out in a magical wasteland, and you have to expend your "essence" to change the land to suit your people.
The sequel, Fallen Enchantress, provides examples of: