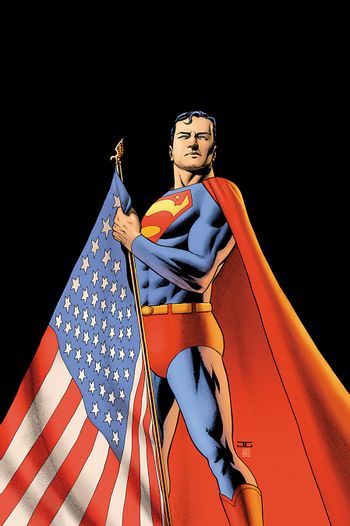 Superman: Grounded is a story arc that ran on the flagship Superman comic book in 2010-2011. Originally, it was written by J. Michael Straczynski, who left the book in order to write the graphic novel Superman: Earth One. Since then, Chris Roberson took over writing duties and completed the story arc.
Superman: Grounded is notable for the being the final storyline in the original Superman comic book before DC Comics started the New 52, which rebooted their entire line of publications.
The arc takes place directly after the events of War of the Supermen, which saw Earth go to war with New Krypton. Believing he has lost contact with the humans he has sworn to protect, Superman decides to walk across the United States in order to reconnect with humanity.
---
Superman: Grounded contains examples of: