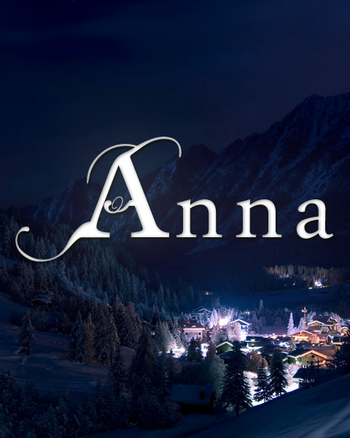 Anna is a horror adventure game for Microsoft Windows, published in 2012 by an independent Italian studio Dreampainters.
Allegedly based on an ancient Italian legend, the game features a nameless and faceless protagonist, who is haunted by nightmares about a house he has never been to. It seems, though, that those dreams have something to do with some woman from his past named Anna. As if she's calling out to him.
Finally he finds an abandoned, dilapidated house from his nightmares, breaks in... and that's where things take a turn to really, really creepy and really, really weird.
It was released again in 2013 as an 'extended edition' that features completely retooled puzzles, a new inventory system, 5 new endings, some changes to the scare system, and some redone translation work. It was given for free to original customers. This version of the game is available on Steam and other places.
No relation to the 2019 Luc Besson film.
Warning: spoilers ahead.
---
Anna includes examples of:
---