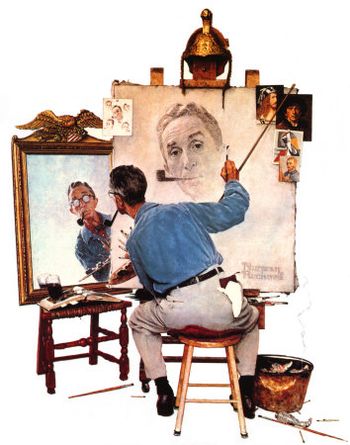 "Right from the beginning, I always strived to capture everything I saw as completely as possible."
Norman Percevel Rockwell (February 3, 1894 – November 8, 1978) was an American painter and illustrator, best known for his covers for The Saturday Evening Post magazine from 1916 to 1963.
Rockwell's works, which typically involved gently humorous or sentimental depictions of childhood or idyllic American life, have frequently been homaged and/or parodied in popular culture, to the point of Stock Parody.
---
Tropes associated with Rockwell and his paintings:
---