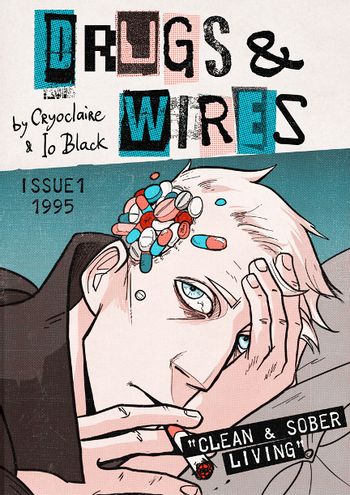 "Low tech. Lower lives."
Drugs and Wires
is a weekly Cyber Punk webcomic launched in 2015. It follows Dan, a bitter, burned-out VR operator and serial addict trying to put his life back together after a near-death experience with the mysterious Skullfuck worm.
D&W takes place in Unylsk, the dysfunctional capital of Stradania, some time after the collapse of the Soviet Union. Thanks to the magic of Alternate History, Unylsk is a mixture of cyberpunk cliches and actual '90s technology, with an added dose of Russian misery.
---
Drugs and Wires contains examples of:
---