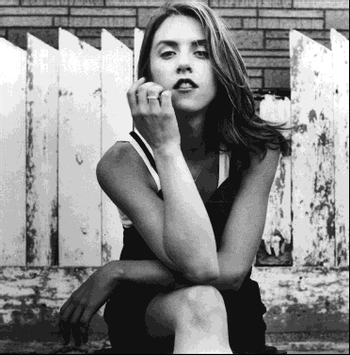 Elizabeth Clark Phair (born April 17, 1967) is an alternative/pop rock musician best known for her controversial, sexually explicit and emotionally honest lyrics. Her debut album, Exile in Guyville, was very critically acclaimed, and it was ranked #328 on Rolling Stone Magazine's 500 greatest albums of all time. In the '90s, she used a heavy production style with loud rock instrumental backings, and eventually became a famous name in Alternative Indie circles.
In the 2000s, her music shifted to pop rock, which wasn't well-received by many. Some critics, while reviewing Somebody's Miracle, admitted that her self-titled album didn't deserve the backlash it got. She began composing music for television dramas, working on shows like Swingtown and In Plain Sight. In 2020, she announced that she had signed with Chrysalis Records; her first album for the label, Soberish, was released in June 2021.
---
Discography:
Exile in Guyville (1993)
Whip-Smart (1994)
Juvenilia (1995; EP)
whitechocolatespaceegg (1998)
Liz Phair (2003)
Comeandgetit (2003; EP)
Somebody's Miracle (2005)
Funstyle (2010)
Girlysound (2010; bonus compilation disc of demo songs to accompany the physical release of Funstyle)
Soberish (2021)
She's also famous for the Girly Sound (or Girlysound) tapes, which contain Liz's pre-1993 lo-fi demos. It's one of the most sought-after Alternative Rock bootlegs.
---
Liz Phair provides examples of:
---