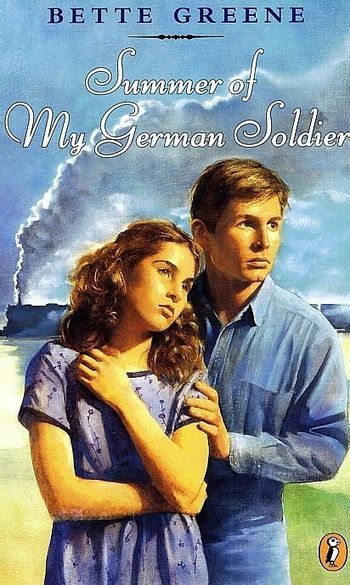 A popular YA novel by Bette Greene
about a young Jewish girl, Patty Bergen, living in World War II-era Arkansas who befriends a German POW, Anton Reiker. She shelters him after he attempts escape, while keeping him a secret from her family and the authorities.
Rejected by publishers 37 times, the book got published in 1973 and became an ALA Notable Book. A Made-for-TV Movie starring Kristy McNichol as Patty and Bruce Davison as Anton was made in 1978. A sequel, Morning is a Long Time Coming, was also written in 1978 and met with lukewarm reception.
---
Summer of My German Tropes:
---