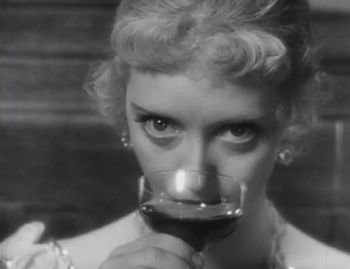 Of Human Bondage is a 1915 novel, a classic bildungsroman by W. Somerset Maugham. Half autobiographical and half-fiction, it was ranked #66 on the list of the 100 best English-language novels of the 20th century. There are three different film adaptations, one in 1934, 1946, and 1964.
The story begins with Philip Carey as an orphan with an unfortunate club-foot who is taken in by his pious and strict vicar uncle and aunt and raised by them. After being sent to boarding school in his uncle's hopes of him getting a scholarship to Oxford there, Philip decides to take off to Germany and leave his cruel classmates and suffocating relatives behind. He studies German there and learns of fascinating viewpoints from his new friend Hayward and the eccentric boarders. He has his first fling there with an older woman, and soon after feels guilty and leaves to become an accountant in London. This work is miserable for him, and he gives up and instead decides to become a painter in Paris. There his views are even more shaped and distorted, and he meets a number of fascinating people - his mentors, his friends, and the unhappy woman who pines for him unrequited, Fanny Price. After tragedy and the realization of his lack of talent, he goes to London to study as a doctor like his father did - and meets the toxic waitress he falls madly in love with, Mildred. Mildred breaks his heart and he moves on to have an affair with Norah Nesbitt, but Mildred continues to come back to haunt him.
Does Philip find love and purpose by the end? Does he ever figure out what the wise old drunk meant about Persian rugs holding the meaning of life? You'll have to read all 600 pages to find out.
Of the three film adaptations, the most famous is the 1934 film starring Leslie Howard (Ashley in Gone with the Wind) and Bette Davis in her Star-Making Role as Mildred. Davis had to badger Warner Brothers, which had groomed her to be a sexpot Captain Ersatz of Jean Harlow, to loan her to RKO so she could play the part. It made her a huge star. It also created the first Award Snub controversy, when Davis, whom many people thought would win the Best Actress award, wasn't even nominated. The Academy then announced that write-in candidates would be allowed. Davis finished third in the balloting, as Claudette Colbert won for It Happened One Night.
---
Tropes related to the novel:
---
Tropes related to the 1934 film:
---