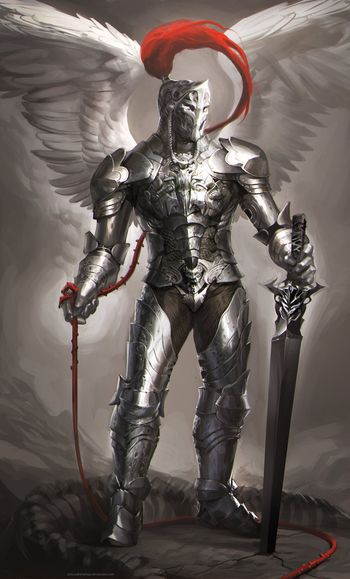 "So sorry to see such beauty be sacrificed."
— Kapral
Swordstorm is a My Little Pony: Friendship Is Magic fanfiction written by HeavyMetalKnight
. You can find book 1 here
and the side story Sellsword
here.
---
Story's Summary from FimFiction
The worlds of Equestria and Ronia have been created since the beginning, crafted by omnipotent makers. Thousands of years ago, an alliance was forged by the two princesses, to bring peace to both of their worlds. And they intended to keep that peace for a lifetime.However... newer threats have emerged since then; plotting to break the alliance by whatever means necessary. Such as a cult of heretics who use blasphemous practices to wreak havoc on pony-kind.
Twilight Sparkle and her friends become aware of this issue and plan to put a stop to it. But sometimes, fate doesn't play kindly to heroes. Meanwhile, an unfortunate pony is imprisoned in a world she knows nothing about. A tale riddled with twists and turns around every corner, an inevitable sense of danger, and fear of a possible war. Will there be saviors to prevent an all-out war? Or will each world be hellbent on destroying the other? We shall see.
---
The Swordstorm series provides examples of:
The Changelings would also count as well.
Seris also has a knack for speaking his mind.
Same with Ruby. But it's unclear why.
Obsidia would also count as one.
The Black Bird for example, appears to be one.
Fancy Shine shows shades of being one.
Kapral. Not as much as Seris though.
Ruby appears to be very cynical.
The same goes for Obsidia. Ever since

her parents died

she had become less of a cheery pony.
Gadreel.

But it is unclear why.
Seris describes Hayliel and Opheil in this way, when they were young.
---