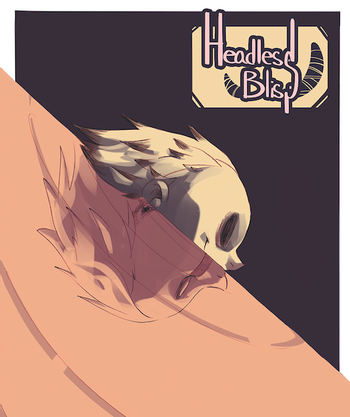 Headless Bliss
is a dark fantasy webcomic by Chloé C., creator of
Go Get a Roomie!
. Don't expect to see the artist's
Signature Style
here; while her other webcomic is about
real-life people doing real-life things
,
Headless Bliss
is anything but. The comic's first arc revolves around an adventurous demon child named Annùn and portals in a fantasy land. The second shifts to a world seemingly like ours, revolving around Asile and Oishi, white-haired identical twins in an abusive household who may not exactly be human. The story has since shifted back to the demon world, although Asile and Oishi are still around...more or less.
On August 27, 2022, Chloé C. announced she would be putting Headless Bliss on indefinite hiatus in favor of revamping and publishing it as a physical comic.
---
Headless Tropes:
---