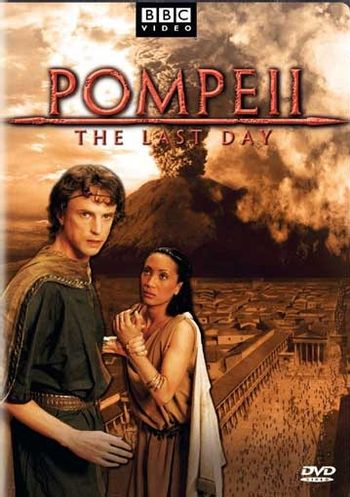 A 2003 docudrama by the BBC depicting the eruption of Mount Vesuvius in 79 AD, directed by Peter Nicholson and screenplay written by Edward Canfor-Dumas.
Unlike many other films or television series about the disaster, this one follows several characters inspired by the real remains of victims found over the past century.
Among them are ambitious politician Julius Polybius and his family, Stephanus the Fuller and his timid wife Fortunata, gladiator Celadus the Thracian and Pliny the Younger.
---
Tropes in this work: