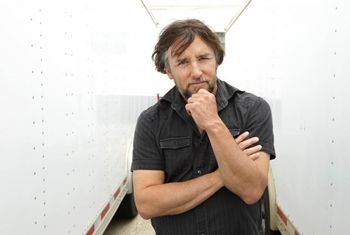 Richard Stuart "Rick" Linklater (born July 30, 1960) is an American filmmaker based out of Austin, Texas. He is, along with
Steven Soderbergh
and
Kevin Smith
, considered one of the most important figures in the American independent film industry. His career began with
Slacker
, a very low-budget ensemble film about twenty-something misfits in Austin. The film was met with critical acclaim, and
Kevin Smith
says it was what inspired him to make
Clerks
. His second film,
Dazed and Confused
is a cult classic and equally acclaimed. From there, his career is, to say the least, eclectic. He's done two experimental animated films (
Waking Life
and
A Scanner Darkly
), studio comedies (
School of Rock
,
Bad News Bears
), smaller Indie movies (
Fast Food Nation
,
Before Sunrise
and
Before Sunset
), and an ambitious project called
Boyhood
, which was filmed over a period of over 10 years, detailing one young man's childhood from elementary school to high school graduation, with each grade's story being written and shot over a few weeks each year until the project was completed. However, present in all his films is an underlying humanist streak done in a simple, yet effective style.
Filmography:
<!—index—>
<!—/index—>
---
Common tropes:
---