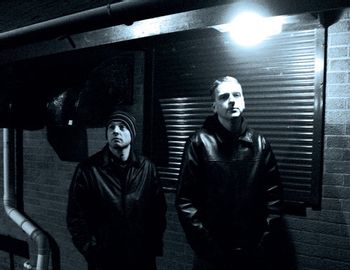 Jesu is a British Drone Metal / Shoegazing band consisting of Justin K. Broadrick (also of Industrial Metal band Godflesh and formerly of Napalm Death), Diarmuid Dalton, and Ted Parsons.
The band is known for their lengthy, surprisingly soothing "metalgaze." Broadrick's lyrics are both personal and political, and somehow work for the genre. Shoegazing is known for being difficult in making a message in the music, seeing as vocals are usually not really worked with. Somehow Jesu succeeds in giving their music "something to say."
Their 3 albums and several EPs have gotten critical recognition matching shoegaze legends My Bloody Valentine. To say that this band is epic is an understatement.
Band members (Current):
Justin Broadrick: Vocals, guitar, bass, electronics
Diarmuid Dalton: Bass
Ted Parsons: Drums
Band members (Past):
Phil Petrocelli: Drums
Aaron Harris: Drums (Live)
Danny Walker: Drums (Live)
Dave Cochran: Bass
Discography:
Heart Ache (EP, 2004)
Jesu (2005)
Silver (EP, 2006)
Conqueror (2007)
Sundown/Sunrise (EP, 2007)
Lifeline (EP, 2007)
Why Are We Not Perfect (EP, 2008)
Infinity (2009)
Opiate Sun (EP, 2009)
Christmas (EP, 2010)
Ascension (2011)
Every Day I Get Closer to the Light From Which I Came (2013)
Jesu / Sun Kil Moon (Collaboration, 2016)
30 Seconds to the Decline of Planet Earth (Collaboration with Sun Kil Moon, 2017)
---
Jesu contains examples of the following tropes:
---