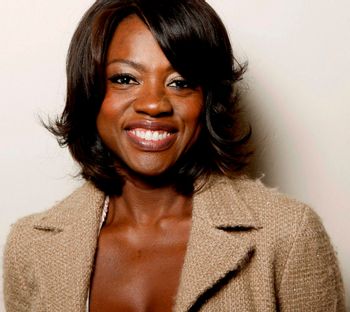 Viola Davis (born August 11, 1965 in St. Matthews, South Carolina) is an American actress.
She earned acclaim and Oscar nods for her roles in Doubt and The Help. She starred as criminal law professor Annalise Keating on Shonda Rhimes' ABC drama How to Get Away with Murder, for which she won the Emmy for Best Actress in a Drama, making her the first Black actor to ever win the award, and played Amanda Waller in 2016's Suicide Squad. Her role in Fences earned her a Golden Globe and an Oscar for Best Supporting Actress.
She is the first Black actor to achieve the "triple crown of acting" - an Emmy, an Oscar and a Tony in the competitive acting categories. And in 2021 she became the second-most Oscar-nominated Black actor (behind Denzel Washington), including being the first one with two Best Actress nominations.
---
Selected filmography:
Selected television filmography:
---