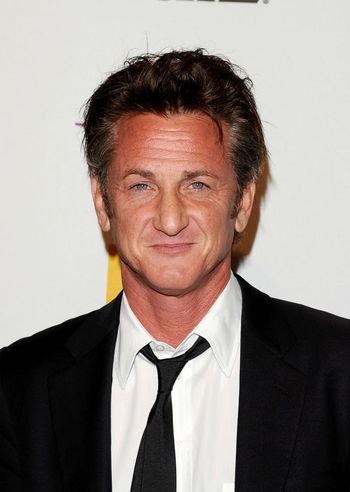 Sean Justin Penn (born August 17, 1960 in Santa Monica, California) is an American actor, screenwriter and director.
Penn won two Academy Awards and was nominated three other times. He's been married three times, to Madonna and to actresses Robin Wright and Leila George.
Aside from acting, he's also known for his progressive political and social activism, and really hating paparazzi.
---
Notable roles:
As director:
---