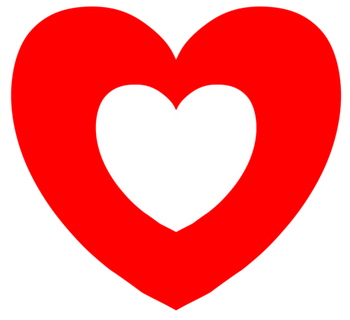 And after countless tries...I knew there was only one way. I once thought it was something I couldn't bring myself to do... But... no matter how much you denied it. I could see your hand reaching out to mine, for every single moment we were together. You were always just out of reach.

...but for this last time, I found the DETERMINATION to reach just a bit farther. And hold onto you, with everything I have. And after all we've been through. After all we've done together. I won't let go.

I refuse to.
Massive unmarked Undertale spoilers below. You have been warned.
Undertale has gotten an enormous fanbase seemingly overnight. And with it, there have been many fanfics created for it describing a myriad of Alternate Universe Fic ideas.
One of the strongest thus far is based on a Tumblr page which tells a different story out of the True Pacifist Route: A Dreamer Reborn
.
In A Dreamer Reborn, Frisk decides to sacrifice himself by granting his SOUL to Asriel Dreemurr, the son of Asgore and Toriel, so he can keep his form and return to the surface with the rest of the monsters.
It's all told in short comics and stories (with, as for now, three long stories) that are separated in three Arcs.
The first Arc, Undertale, starts with Frisk's sacrifice and tells how he and Asriel came back to the castle and joined back with the others. It's separated into two long stories:
The first long story, "The Choice", features one last battle between Asriel/Frisk and Chara, as the latter attempts to use Frisk's now-dead body to return to life himself. This story was written twice — first as a series of short comics, and later a Retconned version featuring an animated battle sequence.
The second long story, "The Mistake", features Asriel/Frisk drawn into a battle with Sans (who believes Asriel took Frisk's SOUL by force), and also having to confront their inner demons from playing the game for so long.
The second Arc, Overtale: Childhood tells how Asriel and the monsters adapt to their new life on the Surface.
This Arc features the third long story, "The King", where Gerson tells an old story of how Asriel's parents, Asgore and Toriel, met.
The third Arc, Overtale: Adulthood, is like the second one, but with Asriel/Frisk as adults (or at least teenagers).
All stories are available in the Story Archive
. Many fans have also created supporting content, including YouTube videos providing voice acting to chapters, and fan art.
The story and art are by Blake Hudson using the Pen Name "Fatz Geronimo".
Fatz is now working on The End, the fourth and final long story, which is actually a playable game. It features an adult Asriel/Frisk being attacked by Gaster.
---
Provides Examples Of:
---