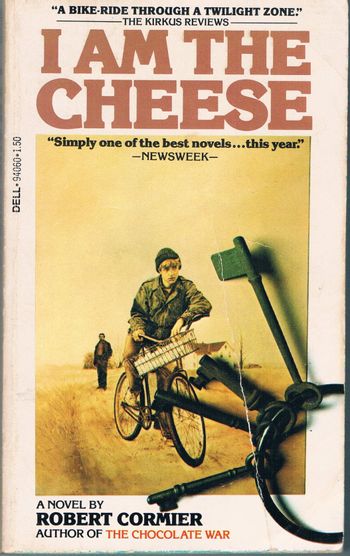 A 14-year-old boy is riding around on his bike, trying to get to his dad, who is in the hospital in a faraway city. Meanwhile, the same boy is sitting in some kind of interrogation room in a mental hospital, trying to remember his life before the hospital.
A 1977 young adult novel by Robert Cormier, I Am the Cheese is the emotional Mind Screw story of one Adam Farmer, who's afraid of everything, has to take medication, and is in love with a girl named Amy.
Adapted into a 1983 film directed by Robert Jiras and starring Robert MacNaughton, Cynthia Nixon, Robert Wagner, Hope Lange, and Don Murray.
---
I Am the Tropes:
---