"Winner! Winner! Chicken Dinner!"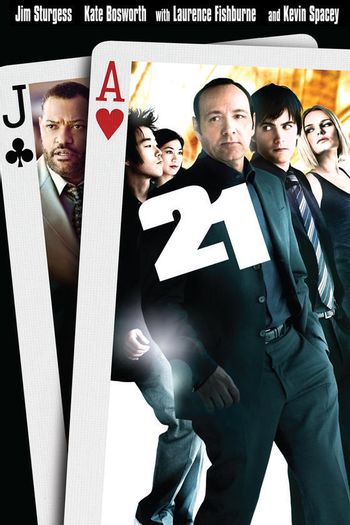 Very Loosely Based on a True Story, namely the book Bringing Down the House, this 2008 movie is about a bunch of MIT students (played by Jim Sturgess, Kate Bosworth, Aaron Yoo, Liza Lapira, and Jacob Pitts) who go to Las Vegas and make a lot of money via card counting.
Features supporting turns from Kevin Spacey as their math professor, whose approach to things is WRONG and Laurence Fishburne as a casino security officer.
Named after the casino Card Game blackjack. Not to be confused with Game Show 21, the album by Adele, or 21 Jump Street.
---
This movie contains examples of:
---