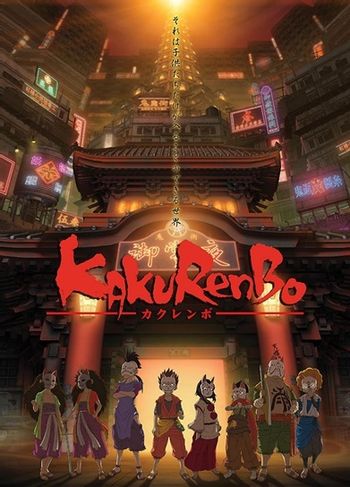 In the game of O-To-Ko-Yo, kids will disappear.
A 25-minute short about a game of Hide and Seek? That has to be fun for the kids, right? Wrong.
Children wearing fox masks gather in an abandoned city after dark to participate in a ritualistic game of Hide and Seek. One boy has come looking for his younger sister, and a silent player in this round sure looks a lot like her. The rules are simple — if you lose, demons will take you away. And, as the night wears on and the streets light up, it becomes clear that the chilling rumours are not exaggerated...
---
This film provides examples of:
---