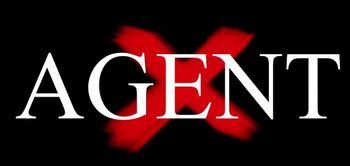 "An agent of unknown identity is hereby authorized to serve at the discretion of the Vice President for the purpose of aiding the Republic in times of dire peril.."
— Article 2, Section 5 of the American Constitution.
Agent X is a 2015 television series produced by TNT in association with Beacon Pictures. The show stars Jeff Hephner, Sharon Stone, Gerald McRaney and Olga Fonda. Armyan Bernstein, Sharon Stone and William Blake Herron serve as executive producers. It's not scheduled to air another season after TNT finishes airing all the episodes.
The show is set in Washington D.C. where the first female vice president is elected for the first time in American political history. Natalie Maccabee was sworn into office alongside Thomas Eckhart as president. While being shown around the vice president's mansion after being sworn in, Vice President Maccabee is told of a secret provision in the American Constitution that allows for the use of a special agent to help defend the United States against domestic and foreign enemies alike. In order to do this, the Vice President and anyone working with her must operate under plausible deniability at all costs.
To do this, she is aided by John Case, ex-special force operator who is currently assigned to her as "Agent X". Helping them out is Malcolm Millar, the head of the section while operating publicly as the chief steward of Maccabee's mansion. Their job is to operate inside and outside American jurisdiction with disregard of certain freedoms and limitations.
Herron mentioned that looking for another channel to handle a potential season 2 was not working, so it was the reason why it's not renewed.
William Herron does reveal some details on what Season 2 would have been like.
It's currently available on Amazon and ITunes via streaming service.
Not to be confused with the Agent X character from Marvel Comics. Same goes with the mainland Chinese TV drama of the same name that aired in March-April 2013.
---
This show contains examples of: