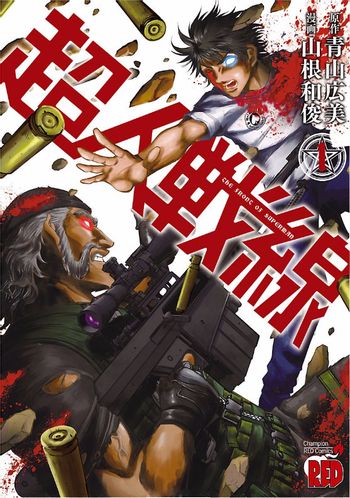 Japanese name: 超人戦線 / English name: The Front of Superman
A mysterious beautiful woman hosts a death match that results in either death or rebirth. Pitting an Expert who reaches the peak limit as a result from training against an Esper who awakens latent superpowers from within, the chosen players will bet on their lives with a fight to the death! There can be only one survivor...
From Aoyama Hiromi and Yamane Kazutoshi, the tales of death and rebirth starring Espers (ordinary people with extraordinary powers) and Experts (highly skilled combatants of their professions).
---
The series in general: