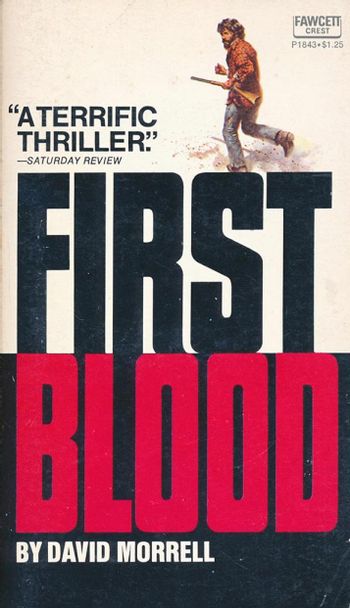 A Psychological Thriller novel by David Morrell, published in 1972.
A disturbed vagrant named Rambo walks into the town of Madison, Kentucky, and is soon driven off by Sheriff Teasle, who wants to keep the place clean from potential troublemakers. But Rambo keeps coming back, and Teasle has him arrested. Rambo manages to escape from him, killing one of his deputies in the process. This sets off a manhunt, where Teasle learns that he isn't up against any normal fugitive, but a PTSD-afflicted Green Beret and Vietnam War veteran who thrives in survival situations and killing the enemy.
A film adaptation starring Sylvester Stallone was released in 1982, and its more sympathetic portrayal of Rambo paved the way for a popular action movie franchise.
This novel has examples of:
---