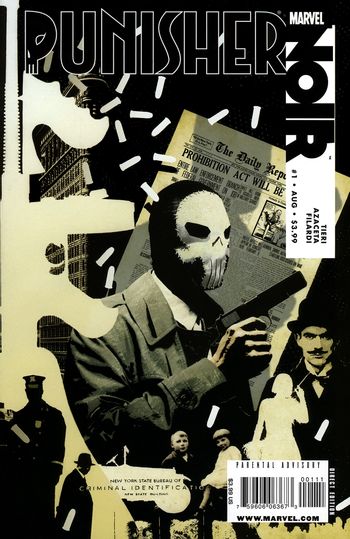 A 2009 miniseries, which features
The Punisher
of the
Marvel Comics
' Noir-universe.
As usual, the Punisher is vigilante who is out for revenge. His primary target is the mob boss Dutch Schultz,and three certain enforcers, who are responsible for him becoming the man he is now.
This comic has examples of:
Traintop Battle: Castelione's fight against The Russian in the past ends on top of a train, where he shoves a grenade in the guy's pants and kicks him off (the usual hero ducks, villain is taken out by a tunnel is subverted by the Russian, but the distraction is enough for Frank).
---