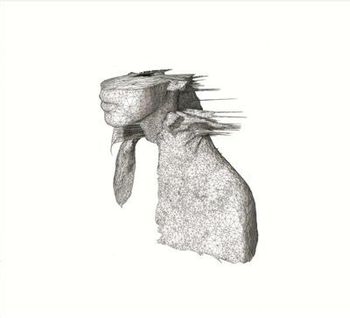 A Rush of Blood to the Head is the second album by English Alternative Rock band Coldplay, released in 2002.
Unique traits of the album include lyrics centered on the theme of urgency and its more diverse sound, encompassing atmospheric, arena-ready rock as well as ballads and acoustic songs utilizing the guitar and piano. This direction was the end product of a difficult recording process, since the band looked to eschew the simplistic sound of their debut album Parachutes and create a record that sounded far more complex.
Songs that sounded as though that they could have appeared on the band's previous record were scrapped from the outset, while others underwent heavy modification. Achieving harmony between the diverse tracks, A Rush of Blood to the Head drew from Johnny Cash and other Folk Rock musicians to inspire the more melodic sections of the album, especially the title track and "The Scientist". The dense, production-heavy sound captured in tracks such as "Politik" and "God Put a Smile Upon Your Face" paid homage to everyone from Pink Floyd and U2 to Muse.
The album catapulted the band to worldwide recognition thanks to its hit singles "In My Place," "Clocks," and "The Scientist"note "God Put A Smile Upon Your Face" was also released as a single almost a year after the album, to less success. It won three Grammy Awards: Best Alternative Music Album for the record proper, Record of the Year for "Clocks," and Best Rock Performance for "In My Place." Amid the album's universal critical acclaim, its songs gained particularly significant popularity among a public reeling from the 9/11 attacks and The War on Terror.
---
Tracklist:
"Politik" (5:18)
"In My Place" (3:48)
"God Put a Smile upon Your Face" (4:57)
"The Scientist" (5:09)
"Clocks" (5:07)
"Daylight" (5:27)
"Green Eyes" (3:43)
"Warning Sign" (5:31)
"A Whisper" (3:58)
"A Rush of Blood to the Head" (5:51)
"Amsterdam" (5:19)
---
Principal Members:
Guy Berryman – bass
Jonny Buckland – electric guitar
Chris Martin – vocals, acoustic guitar, keyboards
Will Champion – drums, harmony vocals, percussion
---
A Rush of Tropes to the Head:
---