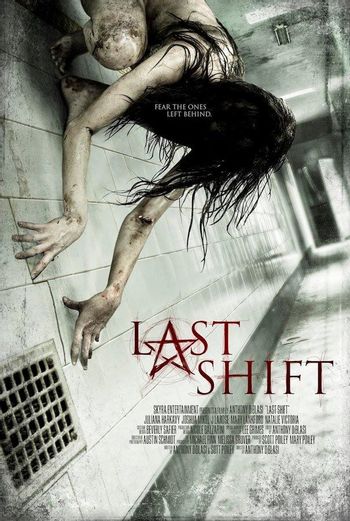 A 2014 horror film directed by Anthony DiBlasi.
On the anniversary of her police officer father's death at the hands of a psychotic cult, rookie cop Jessica Loren (Juliana Harkavy) is about to start her first night on the job, despite her mother's protests. Her job is simple, really: it's the old police station's last shift, and she just has to keep watch until the hazmat crew comes and picks up the leftover evidence. What could possibly go wrong?
Everything, as it turns out.
---
This film provides examples of: