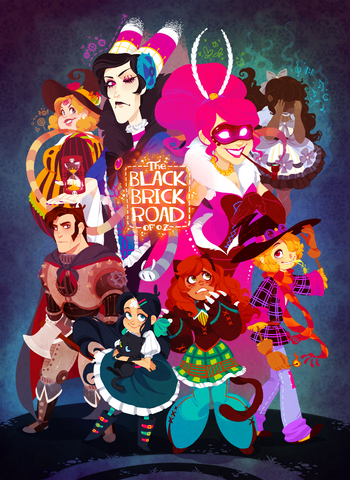 The Black Brick Road of OZ was a Web Comic by Xamag, based on L. Frank Baum's books about Oz.
It follows the adventures of a girl named Dorothy Gale and some other guys in the bizarre world of O.Z.
While early pages were posted in the author's gallery on DeviantArt
, the comic in its (current) entirety can be read on its own site now
.
As of May 3, 2016, the comic will no longer be updated.
---
The Black Brick Road of OZ provides examples of:
---