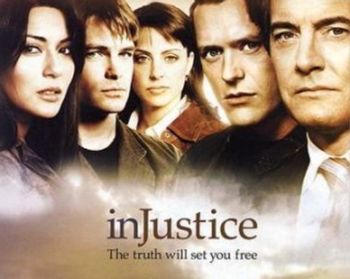 In Justice is a short lived TV show that aired in 2006. It centers around the National Justice Project, headed by ambitious attorney David Swain and former police detective Charles Conti. The NJP basically investigates people who are in prison who claim they're innocent of the crimes they were sent in for, and if they are, tries to get them out of prison.
Notable for starring Jason O'Mara, Kyle MacLachlan, Constance Zimmer and Marisol Nichols.
Unrelated to the DC Fighting Game franchise of the same name.
---
Tropes:
---