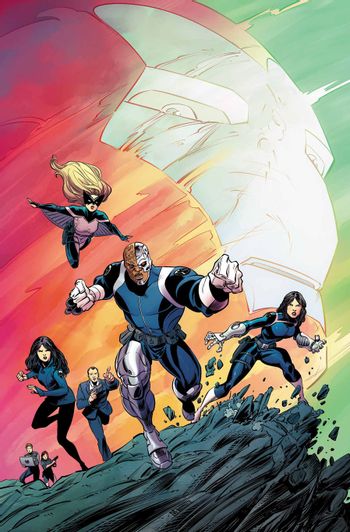 Agents of S.H.I.E.L.D. is a 2016 comic book published by Marvel, intended as a replacement for Mark Waid's SHIELD, which ran for twelve issues before being relaunched into this title.
Differentiating itself from its predecessor's anthology comic format, Agents of S.H.I.E.L.D. promises to be more plot-based, introducing additional characters from the television series that inspired it, specifically Mockingbird, Quake, and Deathlok.
Its initial arc, "The Coulson Protocols," features the return of Coulson's former lover Lola (not his car, mind you) and sees the team dealing with potential traitors.
---
Agents of S.H.I.E.L.D. provides examples of the following tropes:
---