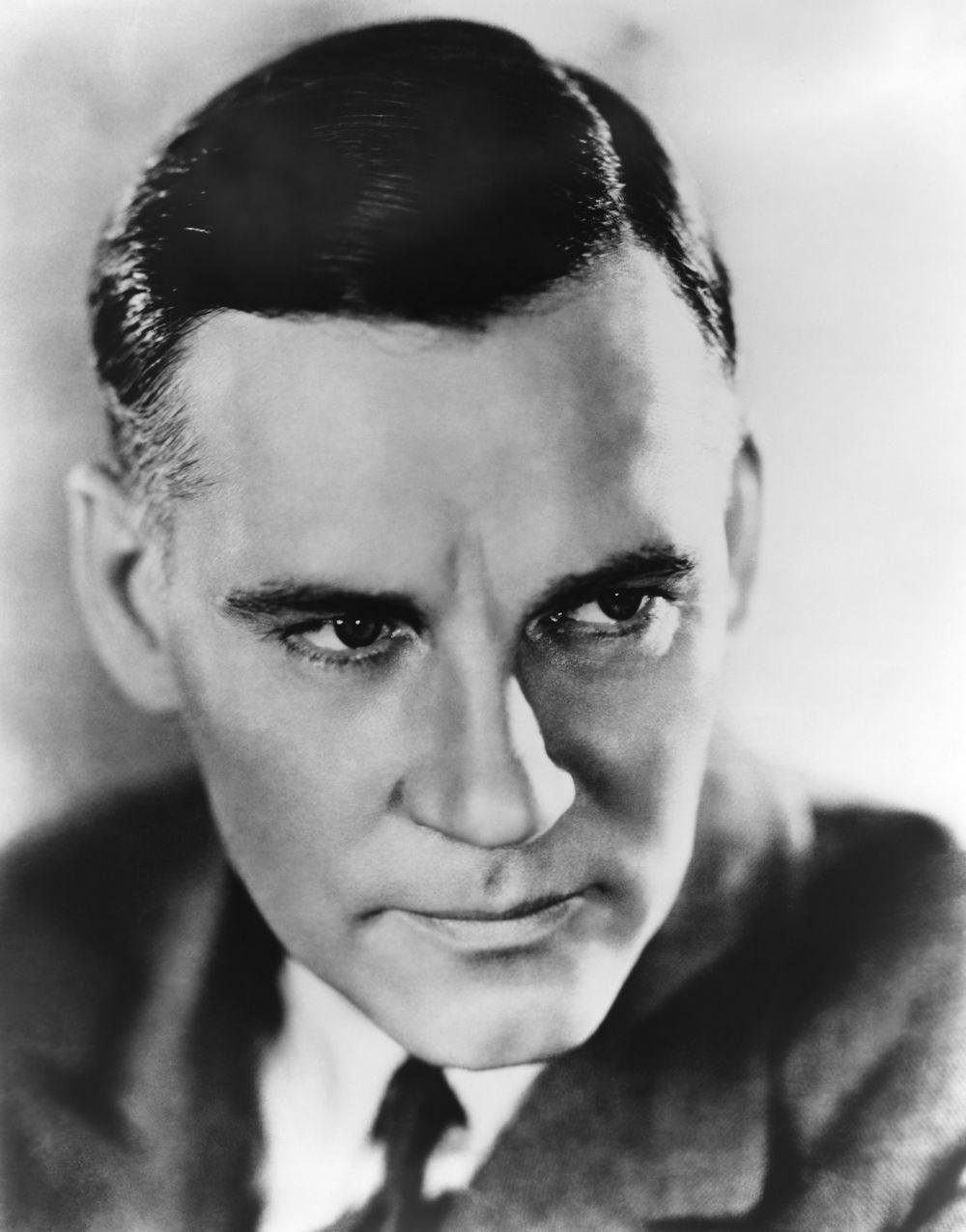 "I was certainly a better actor after my five years in Hollywood. I had learned to be natural - never to exaggerate. I found I could act on the stage in just the same way as I had acted in a studio: using my ordinary voice, eliminating gestures, keeping everything extremely simple."
Walter Thomas Huston (April 5, 1883 – April 7, 1950) was a respected Canadian-born American character actor during The Golden Age of Hollywood.
Huston mostly played hard-working middle-class types such as Sam Dodsworth in Dodsworth. However, he was much more versatile than this suggests; to wit, his single most famous performance was his Oscar-winning turn in The Treasure of the Sierra Madre, in which he seemed to channel Walter Brennan and defined the "grizzled old prospector" stereotype for generations to come. He's also well known for his role as the Devil in The Devil and Daniel Webster, which Christopher Lee cited as an influence on his own villainous roles.
On stage, he starred as Pieter Stuyvesant in the original production of Knickerbocker Holiday, in which he introduced the now-classic "September Song".
Huston is probably better-known these days as The Patriarch of the Hustons, including his son John, his grandchildren Anjelica, Tony, and Danny, and great-grandson Jack (Richard Harrow on Boardwalk Empire). Walter, John and Anjelica have all won Oscars. John, while primarily known as a director, later became an actor himself and critics noted that his character parts largely channelled the work of his father.
---
Films on TV Tropes:
---