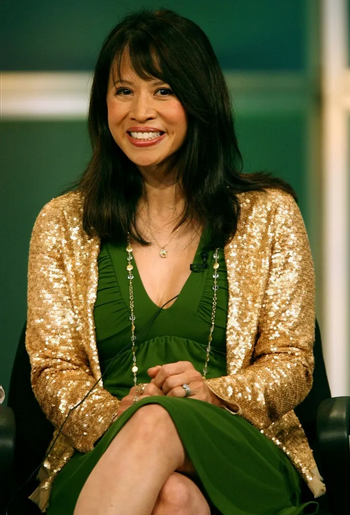 Lauren Tom (born Lauren Chan, August 4, 1961) is a Chinese-American actress and voiceover artist. She began her career on stage and gained prominence through her role in the film adaptation of The Joy Luck Club.
She then became a prolific voice actor, usually cast as East Asian characters, particularly voicing Asian girls and their mothers, as seen in King of the Hill (Connie "Khan Jr." and Mihn Souphanousanphone, who are Laotiannote even though "Souphanousanphone" isn't an authentic Laotian surname), Futurama (Amy and Inez Wong, who are Chinese), and Codename: Kids Next Door (Kuki and Genki Sanban, who are Japanese).
When it comes to live-action television, she is known for her roles in the Disney Channel series Andi Mack and the CW series Supernatural.
---
Select filmography:
Tropes included
---