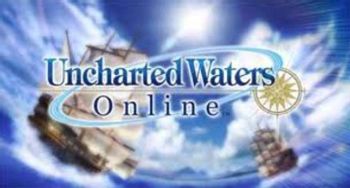 Uncharted Waters Online
, originally released as Daikoukai Jidai Online (大航海時代 Online), is a MMORPG developed by KOEI based on the Rekoeition
Uncharted Waters series of games
. Set in the Age of Exploration players act as adventurers, soldiers, or traders, and engage in combat, exploration, and trade within the game.
Uncharted Waters Online is available on the Windows platform in simplified Chinese, traditional Chinese, English, Japanese and Korean, also available on the PlayStation 3 since 2009. Six years after the initial Asian release, Net Marble produced the game, under its traditional English title, for the non-Asian market in North America and Europe. On August 19, 2010, the official site for English and US game versions was opened and closed beta was announced. The open beta began on October 1, 2010. Beta testing was completed, and the game is now live in North America and Europe.
As of November 28th, 2013, Net Marble has turned control of the game over to OG Planet. A link is available to any veteran players who transfer their accounts.
---
The game provides examples of following tropes:
---