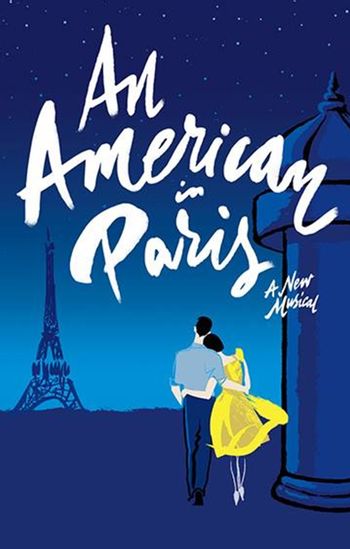 An American in Paris is a 2015 Broadway musical based on the 1951 Gene Kelly film. It tells the same story of Jerry Mulligan, a former GI turned expatriate artist and Lise Dassin, a French ballerina. Set in the immediate aftermath of World War II, the musical follows its characters in a Paris still scarred and tentative following the Nazi occupation. As Jerry pursues Lise and encourages her ballet aspirations, he also develops a friendship with Adam Hochberg—a pianist, composer, and fellow American—and Henri Baurel, a French magnate's heir who dreams of showbiz success—and whose family is connected to Lise's wartime past.
The show considerably expands upon the plot and score of the movie, most notably in expanding Lise's character, her past, and her aspirations. It also integrates several Gershwin standards, resulting in a score that includes "'S Wonderful", "I Got Rhythm", "They Can't Take That Away From Me", and the titular ballet, now staged as an actual ballet performance with some elements of imagination left.
Opened April 12, 2015 at the Palace Theater. Garnered 12 Tony nominations and won four at the 2015 ceremony.
---
This musical provides examples of:
---