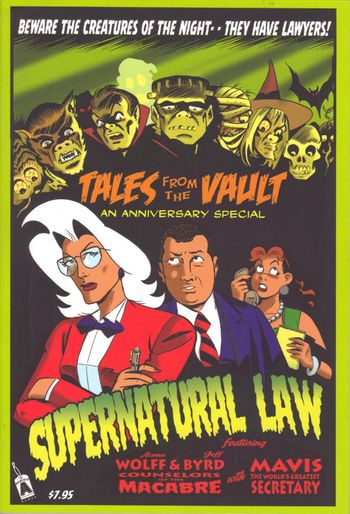 Supernatural Law, formerly known as Wolff and Byrd, Counselors of the Macabre, is a Comic Strip, Comic Book and Webcomic created by the late Batton Lash that has been in publication since 1979.
Jeff Byrd and Alanna Wolff are "monster lawyers"; that is, they are human lawyers representing The Undead, monsters, spirits, and other Things That Go "Bump" in the Night. The webcomic can be read here
and the books are available here
.
---
Tropes:
---