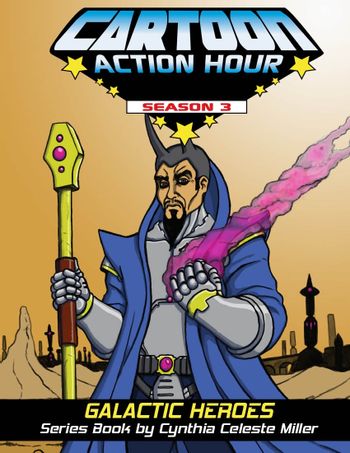 Galactic Heroes is another one of the series books for the tabletop game, Cartoon Action Hour. Created by Spectrum Games head Cynthia Celeste Miller, this fictional Epic Failure cartoon is where two of the three Game Mascots come from.
The story deals with Jason Bravesteel and his Sidekick Ricky Munson getting stuck in a far-away galaxy ruled by Evil Overlord Kargorr and his Imperial Order, and trying to help the Allegiance overthrow Kargorr. In-Universe, the series quickly came to be regarded as So Bad, It's Horrible and was abruptly yanked off the air after running only six episodes; see Troubled Production for more details.
Absolutely no relation to Legend of the Galactic Heroes.
Galactic Tropes:
---