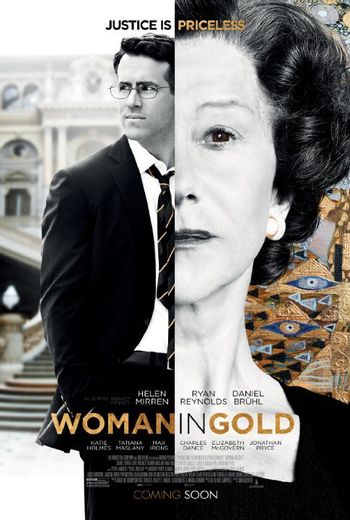 Woman in Gold is a 2015 drama film starring Helen Mirren and Ryan Reynolds, based on a true story.
In 1938, Maria Altmann, a member of a prominent Jewish family, was forced to flee her homeland of Austria to escape the Nazis. Among the things the Nazis stole was a painting of her aunt
by Gustav Klimt, one of the few remaining attachments to her family. Half a century later, she hires Randol "Randy" Schönberg, the son of a family friend, to seek litigation to reclaim the painting and make peace with the past.
---
This Film Contains Examples of the Following Tropes:
---