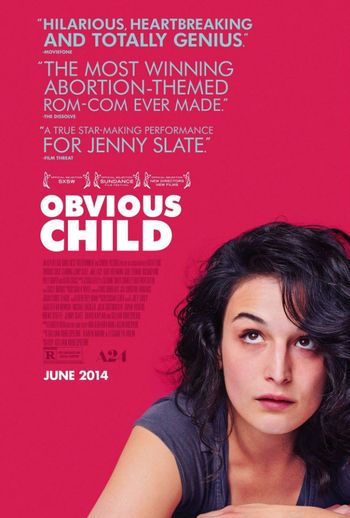 Obvious Child is a 2014 romantic comedy-drama film written and directed by Gillian Robespierre (based on her 2009 short film of the same name, co-written with Anna Bean and Karen Maine) in her feature directorial debut, starring Jenny Slate, Jake Lacy, Gaby Hoffmann, and David Cross.
The film follows Donna Stern (Slate), a stand-up comedian who, after a drunken one-night stand, finds out she is pregnant and decides to have an abortion.
---
Obvious Tropes:
But We Used a Condom!: Averted, sort of.

Donna: I remember seeing a condom; I just don't know exactly what it did.
---