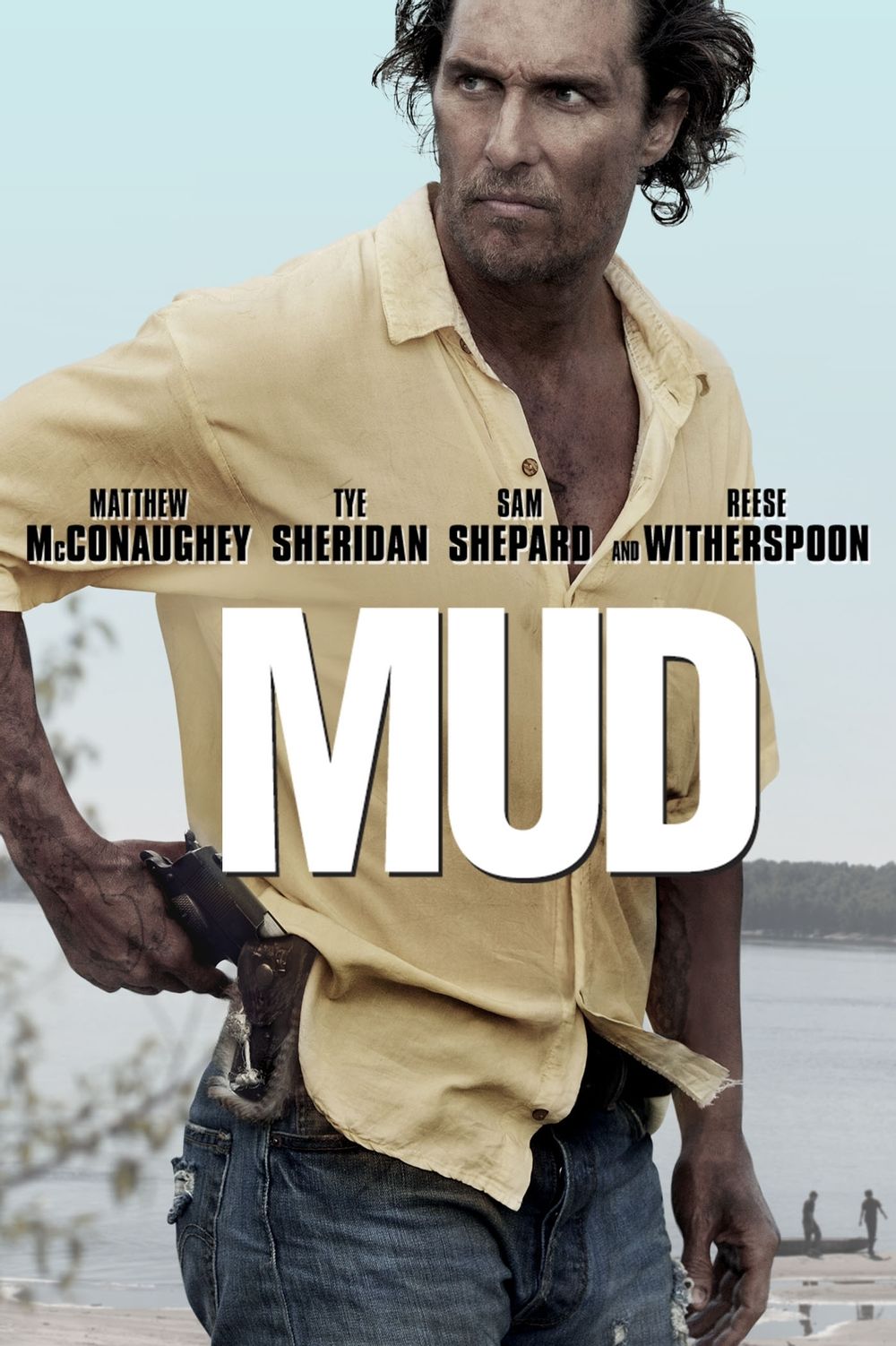 Mud is a 2012 American film written and directed by Jeff Nichols. It's a Coming of Age Story mixed with crime drama set on the downstream of Arkansas River.
Ellis (Tye Sheridan) and Neckbone (Jacob Lofland) are two fourteen-year old boys living in De Witt, Arkansas. Finding a boat that was stuck on a tree in the middle of an island led the two friends into an encounter with a strange man who called himself Mud (Matthew McConaughey). With Mud promising to give them the boat, Ellis and Neck agreed to help him live while he waited for his lover, Juniper (Reese Witherspoon), to come and go with him. However, things aren't so simple as that. Bounty hunters began to visit the town looking for a murderer, and the truth about Mud began to unveil.
---
Mud contains examples of these tropes:
Shirtless Scene: Mud's attachment to his shirt (as it "protects him" and is one of his most valued possessions), makes him abandoning it after

Juniper cheats on him

and he goes into a Heroic BSoD thematically important.
Shadow Archetype: Mud is essentially what Ellis would become if he hadn't matured beyond his notions on romance.
Suck Out the Poison: Completely averted. Mud uses actual first-aid methods on

Ellis' snakebite,

such as putting a bandage above the bite site(not a torniquet), marking the time of envenomation, and then keeping track of the swelling.
---