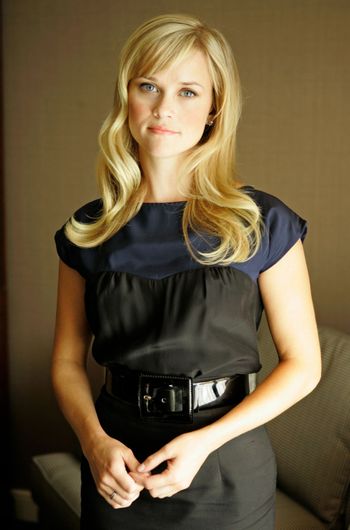 Laura Jeanne Reese Witherspoon (born March 22, 1976) is an American actor from New Orleans, Louisiana.
She won an Academy Award for Best Actress in 2005 for her portrayal of June Carter Cash in Walk the Line. Her breakout role was Elle Woods in Legally Blonde in 2001. She is noted for being able to play a broad spectrum of characters. In 2000, she co-founded her production company Type A Films, which has since merged with Hello Sunshine, a media firm she also co-founded that focuses on female-led stories. She has produced and starred in Big Little Lies, Little Fires Everywhere, and The Morning Show.
She was married to Ryan Phillippe and is now married to Jim Toth.
---
Her roles include:
---
Tropes relating to her career:
---