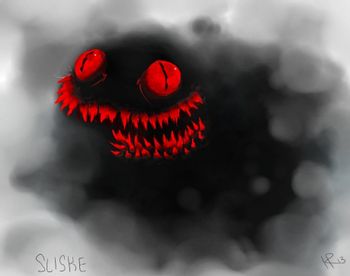 "So we're all in agreement then? This is a stupid plan and we shouldn't do it?"
—Soft Spoken.
Human
is a cancelled My Little Pony: Friendship Is Magic Black Comedy Meta Fic written by DannyJ.
In Equestria's far future, one thousand and five years after the return, a dysfunctional group of argumentative ponies must quest to defeat the most dangerous enemy of Equestria to ever live; the malevolent Lord Second, one of the only known members of the race of elder gods known as the humans, and the ancient cult who worships him, the Brotherhood of Man.
An over-the-top surrealist comedy, with slight serious elements. Expect a steady decline into insanity.
---
This fanfic contains examples of: