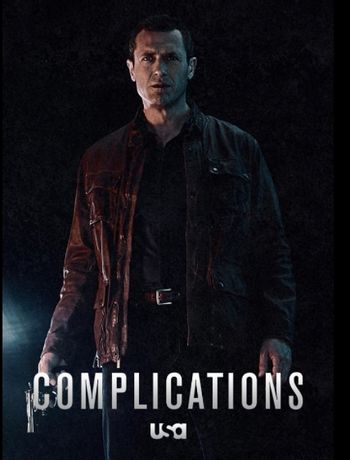 "Dr. Ellison? I just want to say one thing before you go. In my practice, I counsel a lot of doctors on the risks they have to take to help people. I have to tell them to accept that some measure of playing God is necessary to do the job. But there's a reason we confine that to the practice of medicine. It protects them, and it protects you. You take that outside the hospital... and there will be complications."
Complications is a medical thriller series created by Matt Nix (of Burn Notice fame) airing on USA Network.
Dr. John Ellison is a dedicated but disillusioned doctor at a suburban hospital. Still grieving over the loss of his daughter one year ago, his life takes a turn for the strange when he intervenes to save the life of a little boy caught in a drive-by shooting, killing the boy's assailant in the process. The boy turns out to be the son of a crime boss, and Ellison finds out that said crime boss wants him to oversee the kid's care personally. Things only get crazier from there.
The series was cancelled after finishing only one season.
---
This series contains examples of:
---