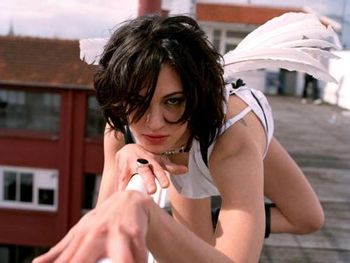 "
Everything Dario Argento has made is full of big, bloody hooters, including Asia Argento.
"
Asia Argento is an Italian actress, singer, model and director who was born September 20, 1975 in Rome. She is a regular in the films of Dario Argento, her father. She also appeared in George A. Romero's Land of the Dead, the Vin Diesel action film xXx, and her father's film Mother of Tears.
No relation to another girl named Asia Argento.
---
This actress provides examples of:
---