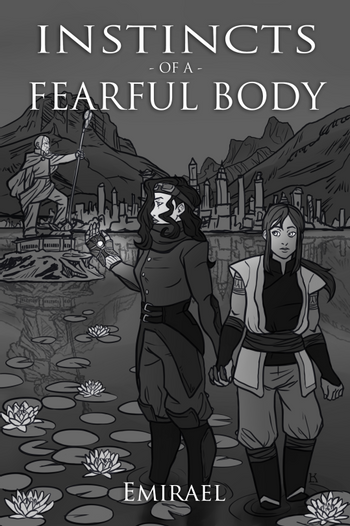 Instincts of a Fearful Body
is a The Legend of Korra fanfiction written by Emirael
and skyedancer_rae
. It depicts Korra, having being successfully captured by the Red Lotus, coming to Republic City with Zaheer's gang to observe the development of the budding Equalist revolution.
The story diverges from canon in several ways besides Korra's kidnapping being a success, such as Unalaq's attempted betrayal of the Red Lotus resulting in his death. Hiroshi, rather than his wife Yasuko, was killed by benders, she's taken his place within the Equalist movement, and she's actively involving Asami in the revolution.The story also takes place a short time after Book 1 would, as Amon never accelerated his plans upon Korra's arrival in Republic City.
Spoilers for the series will not be marked.
---
Instincts of a Fearful Body contains examples of:
---