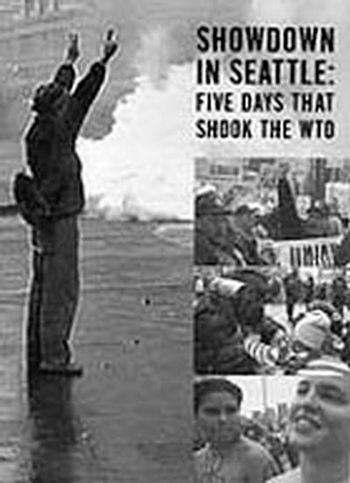 On January 1, 1995, the World Trade Organization (WTO), was established by 123 participating states as a sort of world tribunal for handling international trade disputes. Further, it would have teeth to actually enforce these decisions, unlike the General Agreement on Tariffs and Trade, which the WTO replaced after 47 years of existence. It was notable for allowing transnational corporations a great say in how decisions were to be handed down. As a result, this tribunal was viewed as a Kangaroo Court stacked in favor of rich countries and corporations.
The trouble was that, outside of activists and academia (and the governments and corporations that took part in the proceedings), few people had any idea that the Geneva-based WTO actually existed, never mind what it was or how it functioned. That all changed when, because of its system of rotating meetings among member-states, it selected Seattle as the place for their Ministerial Round in late 1999.
Showdown in Seattle: 5 Days That Shook the WTO is a 1999 Documentary of the events that became known as "The Battle of Seattle." This 2.5 hour film, broken into five half-hour segments, each representing a day in the life of the protests (suitable for presenting on public-access cable), was produced by a broad collaboration of media activists, spearheaded by the New York-based Deep Dish TV. The documentary depicted the debut of the Independent Media Center, a do-it-yourself network of local "indymedia" websites where activists and others could post audio, video, and articles.
A global mobilization descended upon the city on and shortly after November 30 to organize widespread demonstrations, uniting activists of a broad array of causes: labor, environment, Indigenous peoples' rights, farmers, migrants, food rights, and of course, anti-media censorship.
The huge turnout was a surprise, but so was a notorious response by Seattle Police Department of massive tear-gassing of demonstrators that shocked many observers, as it was reminiscent of scenes of pressurized water cannons used against marchers during the Civil Rights Era.
The film captured diverse activities taking place throughout the five days, from longshoremen closing down shipyards in protest to activities that would look familiar to Occupy Movement activists.
---
This film provides examples of:
---