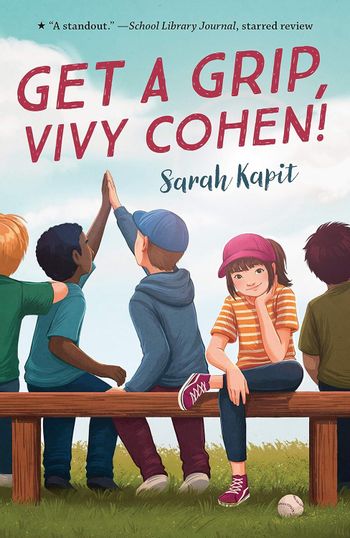 Get a Grip, Vivy Cohen!
is a 2020 middle-grade
Epistolary Novel
by Sarah Kapit.
Eleven-year-old Vivian Jane Cohen is an autistic girl who loves baseball and wants to be a pitcher. When her social skills teacher tells her to write a letter, she writes to Major League pitcher VJ Capello, who taught her his knuckleball when she met him three years ago. In a series of letters, she describes becoming a pitcher for the Flying Squirrels, an Apricot League team.
---
Get a Grip, Vivy Cohen! contains examples of:
---