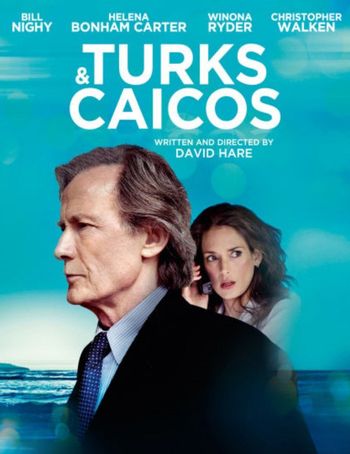 A 2014 British Conspiracy Thriller that aired on BBC Two, written and directed by David Hare. It is the second instalment of three television films that make up The Worricker Trilogy.
It once again stars Bill Nighy as Johnny Worricker, a former MI-5 intelligence analyst who is now in hiding in the Turks and Caicos Islands after the events of the first film. After a chance encounter with the mysterious Curtis Pellissier (Christopher Walken), Johnny is introduced to several American businessmen, whose shady practices are linked to his nemesis: Prime Minister Alec Beasely. Helena Bonham Carter also stars as Margot Tyrell, a former MI-5 officer and Johnny's ex-girlfriend, who is roped into the conspiracy through her new boss.
The film is a sequel to Page Eight (released in 2011) and a prequel to Salting the Battlefield, the final installment.
This show contains examples of: