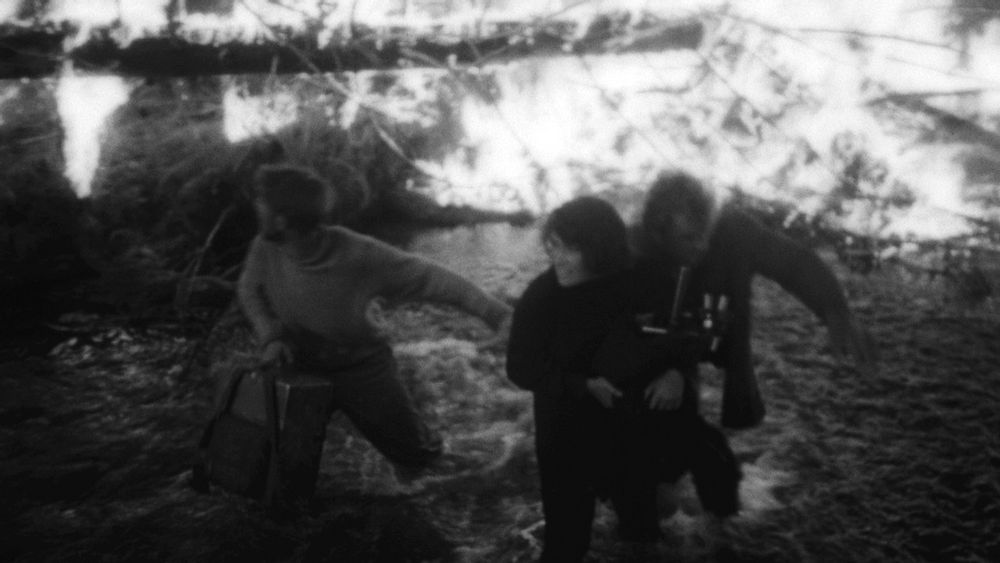 Letter Never Sent (Неотправленное письмо) is a 1959 film from the Soviet Union, directed by Mikhail Kalatozov. Four geologists are sent on an expedition deep into the heart of the Siberian wild forest, where they are looking for diamonds. Their leader is Sabinin, who is still scribbling a letter to his wife that he failed to send before they left (hence the title). Tanya and Andrei are a young couple in love. Sergei is older, and has unrequited feelings for Tanya.
The four scientists traipse around the forest searching for the diamonds that they believe should be there somewhere, due to the geologic similarity between the plains of central Siberia and the South African diamond fields. They are at the point of giving up and calling for the helicopter to come get them when Tanya actually digs out some diamonds. They call home with the news and celebrate joyfully.
Then the forest catches fire.
---
Tropes:
---