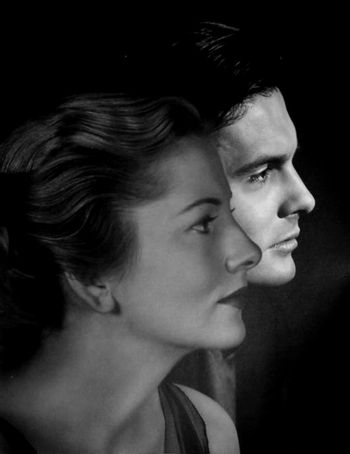 "By the time you read this I may be dead."
Based on the 1922 novella of the same name, Letter from an Unknown Woman is a 1948 film directed by Max Ophuls, starring Joan Fontaine and Louis Jourdan.
Pianist Stefan Brand comes home one night a few hours from a duel in which he has no interest in participating. Before he prepares to leave the city, he receives a letter that begins with the above quote.
The letter is told by his former neighbor, Lisa Berndl, who as a young girl, fell in love with him. It follows her life in Vienna, and her desire for him to love her, but it's painful, unrequited love. She finally gets the chance to be with him, and has his child, but he soon forgets who she is and is unaware of his son.
Years pass, and Lisa is now married with a respectable man who treats her son as his own, but a chance meeting at the opera with Stefan has Lisa uncontrollably wanting him. But when she goes to his house, he doesn't even remember her. Lisa realizes that not only is her life tragic, but so is Stefan's; he had love at his fingertips, but let it slip by.
A Chinese edition of this film came out in 2004.
---
This film provides examples of:
---